Hi,
This is Dan, the founder of Xempo.  Welcome to our new blog.  From now on we're going to keep you regularly up to date with news, product reviews, race reports, training advice, opinions and observations and other such stuff, which will hopefully keep you entertained and informed.  Hopefully you'll find time to comment and contribute.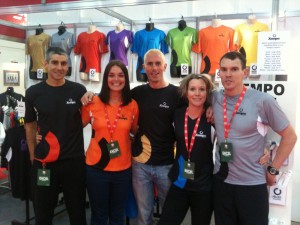 So to kick off, I want to give you a bit of background to Xempo and how it was that we came about and why I decided to set the brand up in 2011.
Anyone who has watched a mass participation road race on TV is familiar with the format.  Concentrate on the elite winners, then straight to the fancy dress and charity runners.  As worthy as they are of coverage, it would be easy for the casual observer to think that it was only these groups who participate in running races.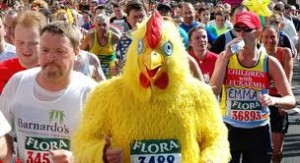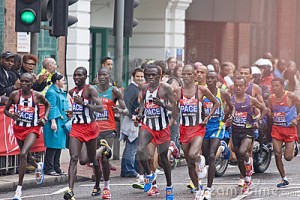 But runners like us know that in between are thousands whose achievements are just as worthy of recognition.  The coverage generally ignores them completely,or refers to them dismissively as "fun runners" but if they took the time to scratch below the surface, they would find countless examples of great personal triumphs and outstanding personal bests.
While you can argue all day about whose performance deserves the plaudits – the professional Kenyan who has just finished the half marathon in under sixty minutes, or the regular runner who has trained alone through the long winter months around a full time job and family commitments and has managed to finally break the two hour barrier – it's fair to say that the latter usually goes unnoticed and unrewarded.  Until now.
Xempo was specifically created to cater for this group; for those who put in the hard work, who know that they might never win, who return to races again and again, who still set ambitious targets, and who give it everything to knock a few precious seconds of that increasingly hard to reach PB.
While the global sporting superbrands support the Paulas and Hailes, and ride on the back of their brilliant performances, Xempo is all about rewarding the tens of thousands whose targets might be more modest, but which can still bring almost as much satisfaction as a gold medal or a major title.
My own first marathon was the London Marathon in 2000.  Like most runners, I ran my first race and swore never again.  But the problem was that I had set a target, which inevitably I wanted to beat in my next race (after I had rescinded my premature Steve Redgrave style retirement!).  In my case, my first marathon was nearer to four hours (3h37), but over the years I got more ambitious; sub 3h30, sub 3h15, sub 3h00 and eventually more than ten years after the first, and about 80 marathons and ultras later, 2h45.  Well actually it was 2h45 and seven seconds set in Barcelona in 2010.  So no sub 2h45 t-shirt for me just yet, but we're working on that.  I'm sure everyone has a similar story about starting out with the intention to run a single race, but getting hooked and then wanting to run faster.
But on the occasions that I broke my PB targets and stood there at the finish line in quiet satisfaction, it always struck me that the souvenir race t-shirt was exactly the same regardless of my finish time.  And wouldn't it be nice if I could get something to mark my achievement even if it was only important to me?
It was this desire to give runners some recognition and reward for achieving their own personal targets that led me to develop the concept of Xempo running gear.  Based loosely on the idea that exists in martial arts whereby different colour belts represent different standards, we devised a colour-graded scale with nine different colours representing standards from beginner to expert.

I also loved the idea that I saw in South Africa at the famous Comrades marathon where you get a different medal for different finish times.  I heard stories of runners who returned to the race year after year, sometimes as many as twenty times or more, to chase the next medal up the scale.   They might not win the race, but there was always a chance of hitting their next personal goal. I want Xempo to be there to encourage runners to achieve their targets and keep on striving to get better and better.

We're the only running brand specifically aimed at distance runners, and we accept qualifying times based on marathon or half marathon PBs, and now 5k and 10k times too.
Perhaps in the UK we are a little more shy than, say, our American or European running counterparts; but we needn't be afraid to enjoy some recognition for our own achievements.  Xempo was created to subtly provide that souvenir reward that you can wear when you're training, or racing, or down the pub.  Hang around the finish line of a big race after the winners have gone and you'll see countless runners who have just done something amazing.  At Xempo we want them to be proud of it, and so they should be.
So what are your targets and ambitions in your own running?  Sub 4h marathon?  Sub 1h45 half?  Sub 40 min 10k?  And more importantly, what are you going to do about it?