Have you ever really wanted to enter a running race, only to find out that demand for places hugely outstripped supply leading to an undignified scramble to get your credit card details into the computer on the day online entry opens before the site crashes?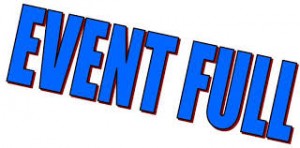 Are you one of the thousands who enters the ballot for the London Marathon each year, only to be disappointed a few months later when yet another rejection letter arrives?
Or perhaps as a regular runner, you get frustrated by those who enter the event you want to do, and then feel angry when those same people fail to train for it or even not turn up at all?
As big races become more popular, entries are often sold within hours of going online some six months before race day.  You often need to know your fitness, work and social plans half a year ahead in order to fit the race into your calendar.  Is it any wonder that so many people enter races, effectively gambling c.£50 on something they may or may not choose to do later in the year.  And then pull out either through unforeseen injury, or simply because their plans have changed, or even because they can no longer be bothered.  As Tony (he of "Tony's Trials" from Marathon Talk) succintly points out this week, the fact that many races don't allow free number swaps, then many will just enter and can afford to simply forfeit the fee if it transpires that they can't do the event come race day for whatever reason.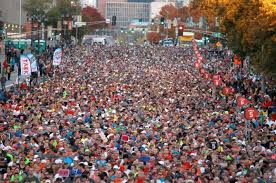 The races themselves often don't necessarily care, and understandably so.  They are frequently businesses that can sell (or oversell) their allocation of places, and if a customer pays up front and doesn't turn up then surely that's the easiest money it's possible to make?
At present, there are two main ways that races deal with an overdemand for places.  Firstly there is the traditional first come, first served.  We've all been there; a panicky stressful experience involving speed typing your personal details into a website that keeps crashing under the weight of runners all doing the same thing.  Refresh, type, crash, repeat…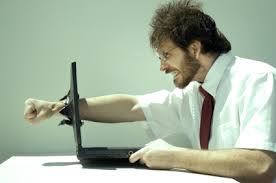 The second way is the ballot.  A hypothetical even chance for everyone without the mad dash of method number one.  Less stressful, but perhaps a lesser chance of a successful entry.
The London Marathon is a kind of advanced ballot – some places set aside for runners who have proven ability to run a "Good for Age" qualifying time.  Other places set aside for charities.  A handful of places reserved for elites, celebrities and sponsors.  And the other places (about 50% of the total) for everyone else via the ballot.  Some will argue that this is the fairest way of distributing those much sought after places.  Others claim that giving places in the UK's biggest marathon event to once-a-year charity runners over dedicated club runners is akin to denying season ticket holders entry to the cup final but instead filling the stadium with "corporates".
This argument is commonplace amongst runners, and goes something like this:  they are the ones who keep the sport of distance running alive throughout the year.  They pay their subs, they volunteer at races, they put on other events in the calendar.  Surely therefore, their reward should be first refusal at the entries to the sport's number one flagship event.  In other words they have earned the right to be there and should get preference over the "joggers" and part time charity runners.  The counter argument is that everyone should have an equal right to be there, and the charity runners are actually more worthy due to their fund-raising efforts and the colour and carnival they provide, which in turn makes London the race that it is.  If it was just a straight running race, then it would be, well, pretty boring to the casual spectator or TV viewer.
There is however a third way.
At the Boston marathon, for example, there are charity places available, but the majority of runners have to run a strict qualifying time in order to be able to participate.  At the Comrades ultra marathon in South Africa, runners must have completed a previous marathon before they can enter.  The Ultra-Trail du Mont Blanc, now firmly established as one of the worlds most popular (and difficult) ultra marathons, has even harder entry criteria.  Parcipants must have gained a set number of qualifying points, accrued by finishing at least two or three of a number of pre-approved ultra marathons around the world over the previous two years.  For 2015, the minimum entry criteria is eight points.  As an example, a finish at the Marathon des Sables (the multi-day race across the Sahara desert) will only get you three points.  In other words, only serious committed ultra runners need apply.
The purpose of the UTMB's approach is both to ensure that all the starters are suitably experienced for the challenge and have a realistic chance of completing the race safely within the time limit (although less than 50% do), and also because they deem it fairer to reward those committed ultra runners with a place in a hugely popular event.  The side benefit, is that all those other races around the world benefit by having increased entries from those looking to build up their qualifying points.
So are we approaching a time when race organisers at the most popular domestic road & trail races start to adopt this third way.  Would you think it was fair if the London Marathon demanded that you had to earn your place in the ballot by running a previous marathon during the prior two years?  No place for first timers (they could still enter via charities), but a better chance for those regular runners of succeeding in the draw.
Would you think it fair if popular ultra races demanded a minimum level of experience in order to apply?  Perhaps all those smaller events would benefit as a result of people earning their spurs.
Or maybe you think it's fine as it is.  Maybe it would be wrong to turn away enthusiastic beginners and appear elitist and unwelcoming, sending them off to second tier events. After all, the races need an even spread of finishers so there is a place for the fast and the slow equally.  The popularity of big races is a demonstration of the economics of supply and demand in its simplest form.  First come, first serve means that the early bird catches the worm.  It is a race after all.
Any thoughts?